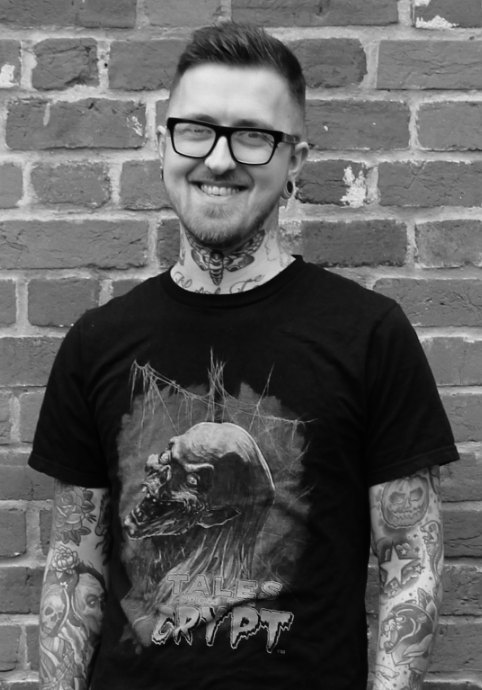 I'm a multi-award winning, internationally published artist speciallising in colour realism, whether it be a small realistic flower tattoo, an animal portrait or a dark and macabre horror themed portrait. Looking through my portfolio you can see a definite leaning towards horror orientated tattooing.
Ive been tattooing since 2008, working in street shops, taking on work in all styles, big or small. This experience has allowed me to build a solid foundation to progress my work into my chosen style.
I work out of Black Hope Tattoo, in Colchester, Essex, UK with a team of incredibly talented people who cover all styles of tattooing, specialsing in their own styles.
When I'm not tattooing I'm usually working on new art, wether its portraits in coloured pencil, with an aim on high detail realism or working in oil paints for a looser more stylised end result. I also enjoy reading the macabre stories of masters like Poe and Lovecraft or wasting away hours watching trashy horror films.
I charge a flat day rate for portait work, with most pieces being finished in a single day session, multiple sessions will obviously be needed for larger projects.
You can find a list of Guest Spots and Conventions i will be working on the page, If your interested in getting tattooed at any of these then please message me through the Contact section of the website. I will aim to get back to all enquiries as quickly as possible.