Tattoos of the Day
05.14.20
The Future of Tattoo Conventions - Live 9AM EST
04.23.20
Drinking and Critiquing tattoos! This Drunk Tattoo Critique replay featueres - Bob Tyrrell from Detroit, Tony Romel from Tattoo Society in NYC, Rain Delmar who paints and tattoos in Queens NY, Stefano Alcantara who owns 4 tattoo studios and promotes products/conventions/creates amazing art, Thea Duskin who has owned studios and show original artwork worldwide, & podcaster/tattooer/seminar teacher and producer Jake Meeks. Over two hours! So much fun. take a drink. another. critique yourself. If you like submit info at https://www.drunkcritique.com Would you like to sponsor the show so we can make it better? joinforceswith@drunkcritique.com Please comment, subscribe and share videos you enjoy!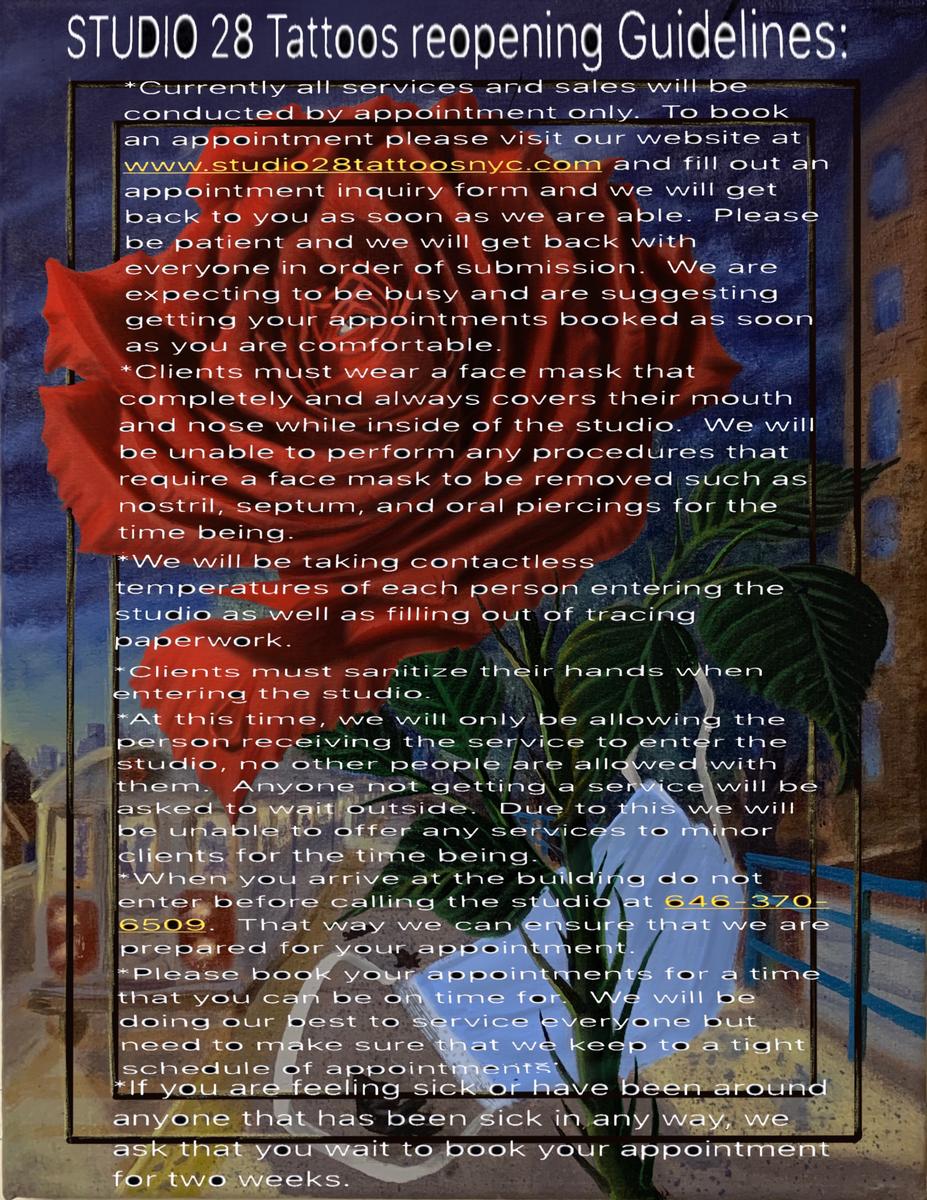 Summer 2020
A STRANGE NEW WORLD
So this year's been crazy, huh? It seems so trivial compared to all that's happening, but nonetheless, one silver lining for me through all of the chaos and tragedy is that my studio Art Realm Tattoo has relocated to a newer and much nicer location, in the beautiful Bull Creek area of Austin, and successfully reopened for appointments recently, after the mandatory business closures of the past few months.

So if you're doing well and have the means, now is the time to get in touch and get scheduled for your next tattoo project. My books are now re-opened and I have an awesome new, clean, and completely private tattoo room in my new studio, which is perfect for these social distancing times. As always I'm looking to book my favorite tattooing genres of color illustrative surrealism, bio-organic, and Japanese-influenced projects, large or small.
Sadly all upcoming tattoo industry events have been cancelled, including the conventions I was scheduled to attend later this year, but I have already participated in one online virtual tattoo seminar event organized by legendary tattooer Guy Aitchison, and hope to take part in more of these kinds of things soon. Stay tuned to my Instagram or sites like tattoonow.com for announcements.
If you're economically challenged during these tough times and can't splurge on new tattoos, I do have some affordable merch options like patches, shirts, prints, and miniature original paintings for sale. just send me an email or DM on Instagram to inquire.
And of course, there are much more important causes to be supporting lately as we all know, with so many people affected by the coronavirus and recent widespread protests and social justice efforts, so it's okay by me if you'd rather be supporting these other efforts right now. Search out your local food bank or mutual aid group like mutualaiddisasterrelief.org if you feel inspired in that direction. And above all, let's try to just be kind, understanding, and supportive of each other in these turbulent and uncertain times.
Get in touch if you have questions on any of the above topics, and take care!
P.S. Here's my most recent painting, submitted for Miki Vialetto's (editor of TattooLife magazine in Europe) upcoming art show "Pandémia"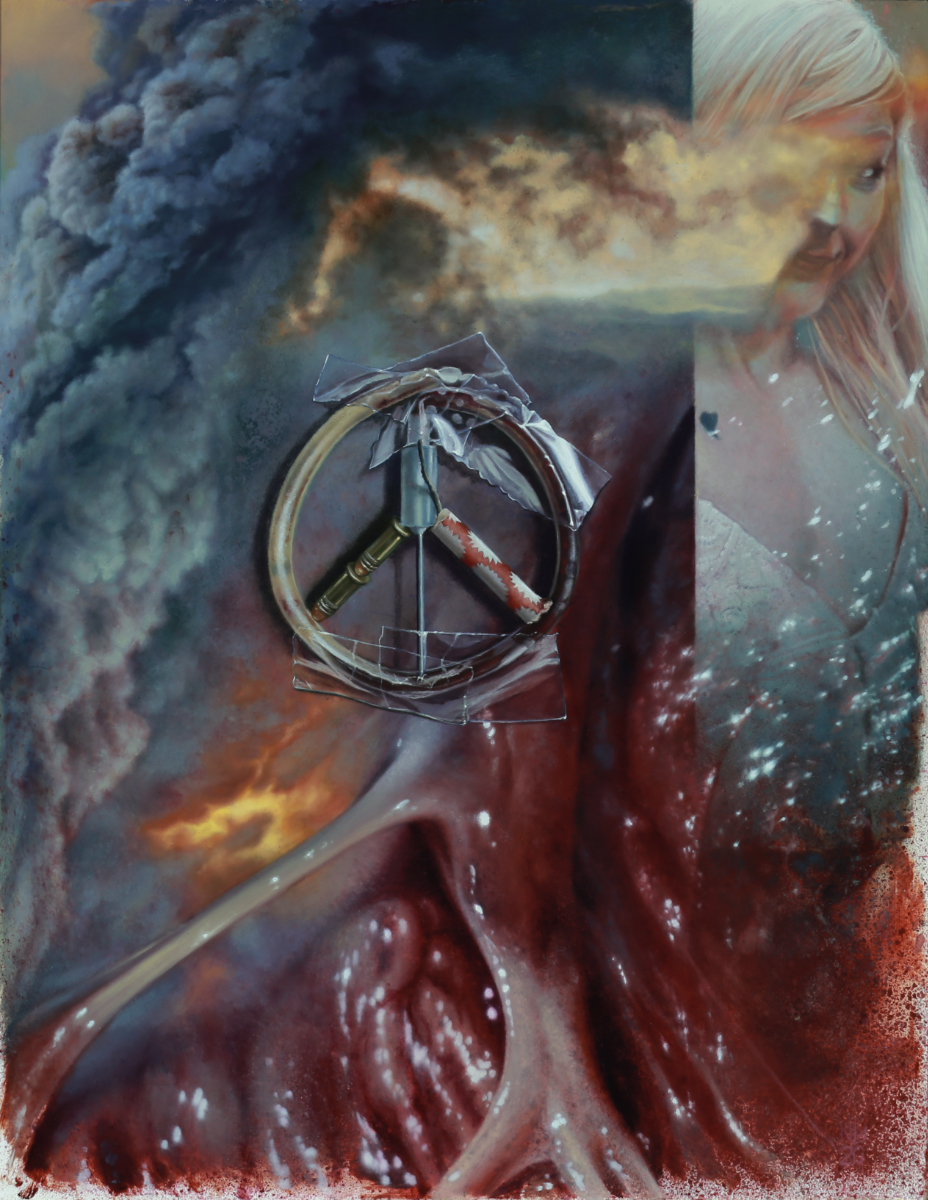 Our Darkside Family is beyond excited to finally be able to go back to work and see all of you fine people once again! We are working diligently to reschedule all missed tattoo appointments, and book future tattoo appointments. We are currently working by appointment only, no walk-ins. Unfortunately at this time we are not booking piercings, and will not be offering piercing services until further notice. Getting used to our new procedures, and responding to all of your messages will take some time, so please be patient with us.
There are some new procedures and regulations we are following at Darkside, to help protect everyone from the spread of Covid-19. We are doing all we can to keep everybody safe. We are currently open by appointment only, and will be going over these requirements with you, when we call to confirm your appointment. We have, and will continue to, keep our shop to the highest standards of cleanliness and sterility in the industry, and provide a safe environment for all who come here.
Darkside would also like to welcome Manny Morell and Nick Trammel. We couldn't be happier to add these guys to the crew, check out their work on instagram - @magicmanny13 and @nicktrammeltattoo
In light of current events, we would like to say that we stand in solidarity with the movement for equality. Our mission has always been to create a warm, welcoming environment for everyone to come, and be a part of something special, and to give each and every client a positive experience, that they will never forget, and cherish forever. Everyone is welcome, and all of our clients, artists, and friends, make our shop the type of place that feels like home. We will not tolerate hate or bias of any kind. We are firm advocates of equality, love, and kindness.
Thanks for your love and support