Tattoos of the Day
12.09.19
Gordo Letters will be at No Idols Tattoo in Chinatown NYC from March 6 - 14 2020. Book your appointments asap! Check out this video from Tattoo Cultr:
"Gordo Letters, on the road calligraphy tattoo artist, on organic tattooing and looking beyond shapes
Gordo Letters is one of the most sought after calligraphy tattooer in today's date, and yet his work is everything but calligraphy. From nature to architecture, his tattoos and art is inspired by his travels and surroundings, and then simplified to a version that narrates multiple tales visually. In this conversation, Shubham Nag (co-founder of TC) stitches questions for Gordo that try to engage the self beyond the mirages of surface level tattoo talks. The video has been filmed by Sahil Guraya, and edited by Eika, aka Omair Quadri." - Tattoo Cultr
12.08.19
From Fireside Tattoo Network: "Gary Villarreal is one of our favorite artists. We here at Fireside love watching his instagram sketches unfold before our eyes. We were super fortunate to catch up with Gary recently at the Richmond Tattoo Convention to discuss his creative process. Tons of great nuggets of information in this one. Don't forget to like, comment and share to help us continue to grow our channel. Keep up with Gary at the link below. https://www.instagram.com/villarrte/ Keep up with us at : https://www.FiresideTattoo.com"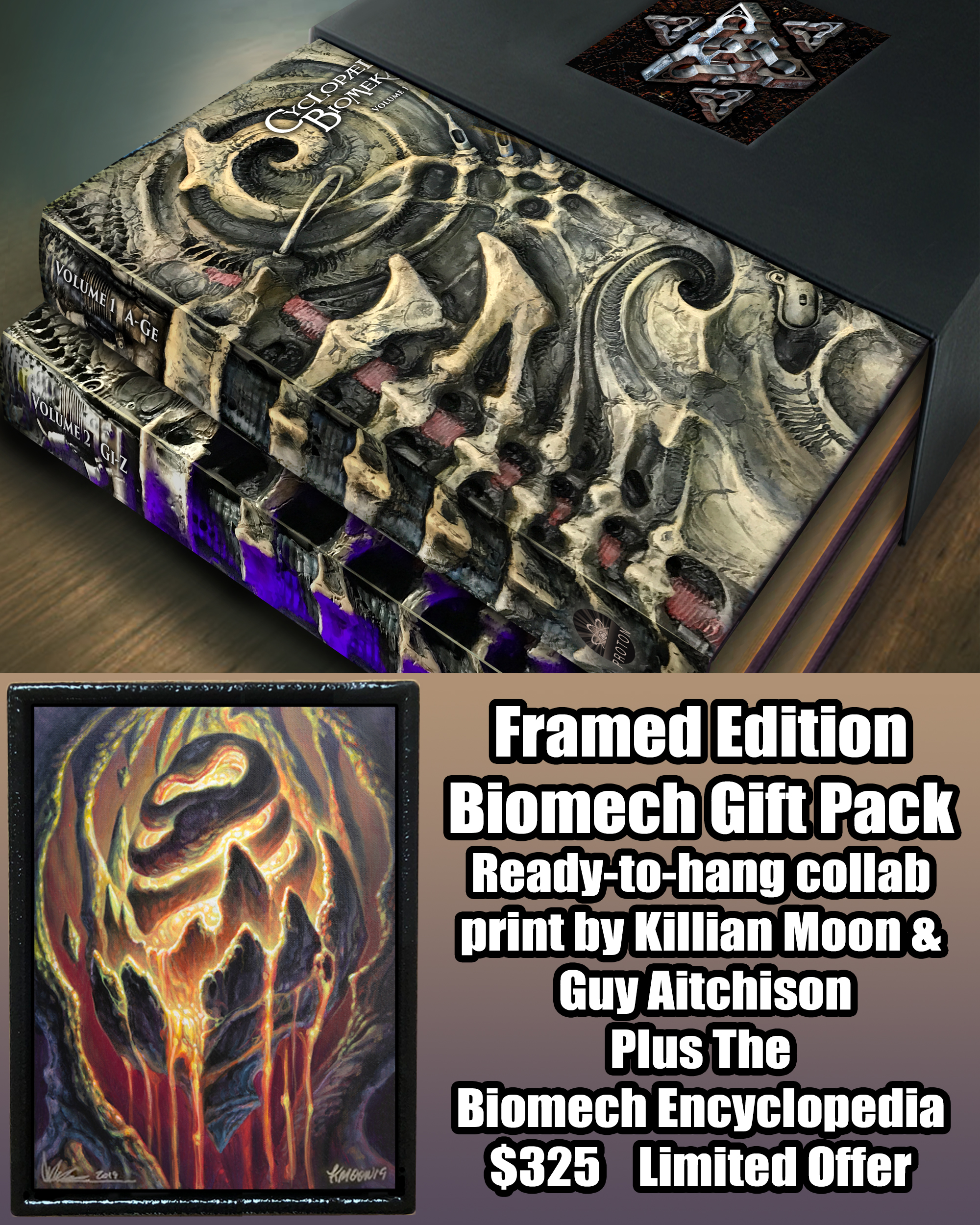 For this holiday season we rolled out a new limited edition collaborative print done by Killian Moon and Guy Aitchison as a special offer for anyone who purchases The Biomech Encyclopedia, Guy's latest book release featuring the talents of nearly 150 artists, living and historic, exploring the abstract biomechanical world. The print comes free with the book, although at the rate they are moving you will want to act quickly if you are interested in this combo pack for either yourself or that artist or art fan in your life. You can find them at hyperspacestudios.com/tattoo-books. In addition, we have a small number of framed editions of this print which can be purchased alongside the book; the prints are stretched and mounted in a custom frame, ready to hang, signed by both artists on archival canvas. You can find the framed combo pack listed alongside the normal listing for the Encyclopedia at the Hyperspace Studios online store. Christmas shipping is guaranteed for all US orders received by Dec. 16th, and for almost all overseas orders received by Dec.11th.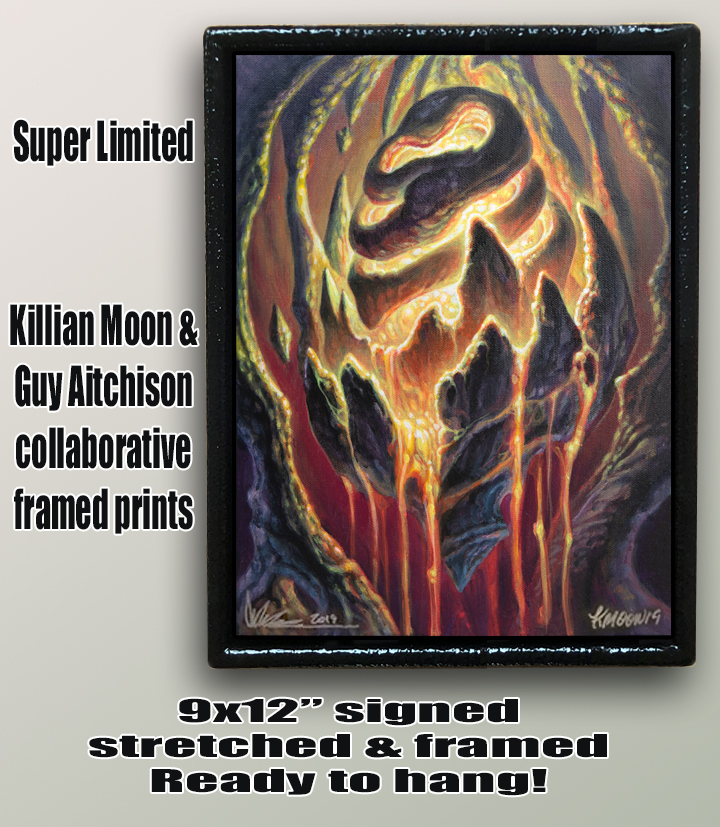 We got an awesome new Smiirl counter, be sure to follow us on Instagram and make our ticker tick!
If you come by the studio and follow us while you are here we will give you a free Lucky Bella Sticker!

From Andrew Stortz "Didn't get enough on Ep 028? This is the full interview with Gunnar that you heard a segment from in this week's full episode. He discusses mental health in tattooing and his own personal journey with it through his career."