Tattoos of the Day
03.23.20

Now that you are stuck home is the perfect time to watch the full Hector Cedillo Interview.
Just some old school tattooers rambling about life and tattooing.
Enjoy!
03.16.20
guyaitchisonart: Tonight's mini oil paint session. You can watch the first hour of it in real time on my story... I want to thank all the fine folk who tuned in during the live cast. You can hear me mumble about painting technique, client pain thresholds, the pandemic, the upcoming convention I'm helping host (provided it doesn't get cancelled), the state of the world and parenting among other fun topics. I'll be doing a couple more of these minis tomorrow. #art #oilpainting #abstractart #visionaryart
Hey Ya'll!
The Black Bison Studio now offers gift certificates! These can be given for any occasion and even be used to pre-pay for a tattoo for yourself as well! Please contact me at eagletonart@gmail.com for any inquiries!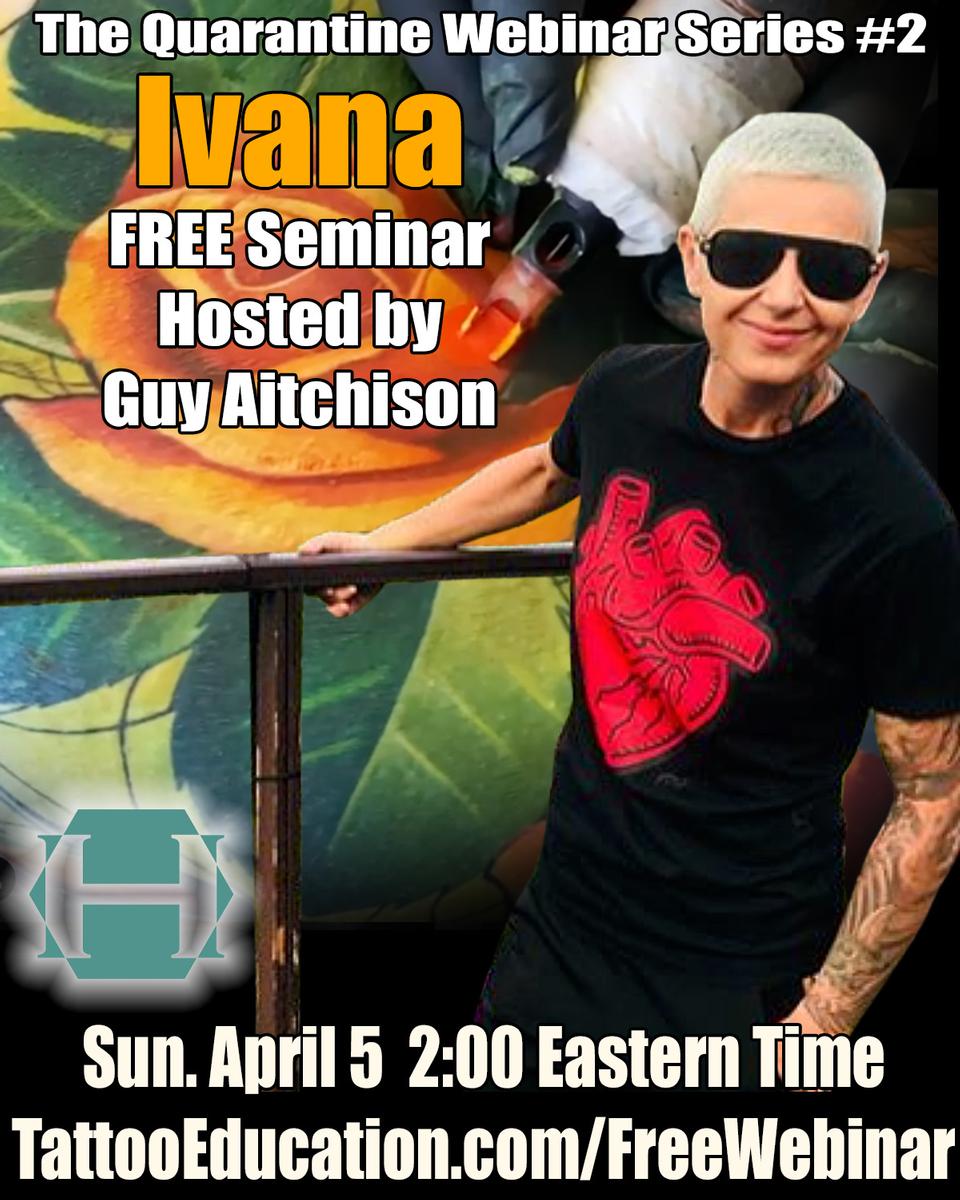 How's your downtime treating you? Let's take advantage of some of it by tuning in tomorrow to the Quarantine Free Webinar Series #2. Hyperspace Studios is organizing a series of free interactive webinars, every 2-3 days during the quarantine, where Guy Aitchison talks in detail with a number of artists about their design and technical execution in great detail, including questions from audience members. The second of these webinars, featuring Ivana Belakova, is coming right up- Sunday April 5th at 2pm Eastern Time. Participants can take part in a lively and in-depth conversation about both design and technique, with the option of downloading an exercise to work on at the end of the class. At 6pm that evening participants can join our interactive drawing group where we can all look at each others' drawings in progress while we talk about art, life, the world and our industry while possibly enjoying a beer. All exercises will be graded by Ivana and Guy in a live session a few days later. This isn't just a webinar- it's a chance to participate in a learning process with direct feedback which you can use to strengthen your skills right away. #art #artseminar #artwebinar #webinar #seminar #tattoowebinar #tattooseminar #tattoo #education #tattooeducation
Last July when Guy painted this piece at the Empire State Tattoo Expo, a lot of people made enquiries about prints. We didn't get around to it until now, and with our industry being on hold like this we wanted to offer something really affordable. So this week only we have this organic mech print in the catalog, signed on archival canvas, 12x15" plus a 1" border for mounting purposes, $35. We also have a framed edition available for $135, ready to hang. You can find it at hyperspacestudios.com/prints until noon on Friday April 10.