Tattoos of the Day
12.09.19
Gordo Letters will be at No Idols Tattoo in Chinatown NYC from March 6 - 14 2020. Book your appointments asap! Check out this video from Tattoo Cultr:
"Gordo Letters, on the road calligraphy tattoo artist, on organic tattooing and looking beyond shapes
Gordo Letters is one of the most sought after calligraphy tattooer in today's date, and yet his work is everything but calligraphy. From nature to architecture, his tattoos and art is inspired by his travels and surroundings, and then simplified to a version that narrates multiple tales visually. In this conversation, Shubham Nag (co-founder of TC) stitches questions for Gordo that try to engage the self beyond the mirages of surface level tattoo talks. The video has been filmed by Sahil Guraya, and edited by Eika, aka Omair Quadri." - Tattoo Cultr
12.08.19
From Fireside Tattoo Network: "Gary Villarreal is one of our favorite artists. We here at Fireside love watching his instagram sketches unfold before our eyes. We were super fortunate to catch up with Gary recently at the Richmond Tattoo Convention to discuss his creative process. Tons of great nuggets of information in this one. Don't forget to like, comment and share to help us continue to grow our channel. Keep up with Gary at the link below. https://www.instagram.com/villarrte/ Keep up with us at : https://www.FiresideTattoo.com"
Thank you for your continued support.
Cory and Ryan's books have closed for Jan/Feb/Mar
Though busy, our artists are still doing consultations.
We will open up for appointments March 1.
Please contact us through www.redarbortattoo.com for scheduling.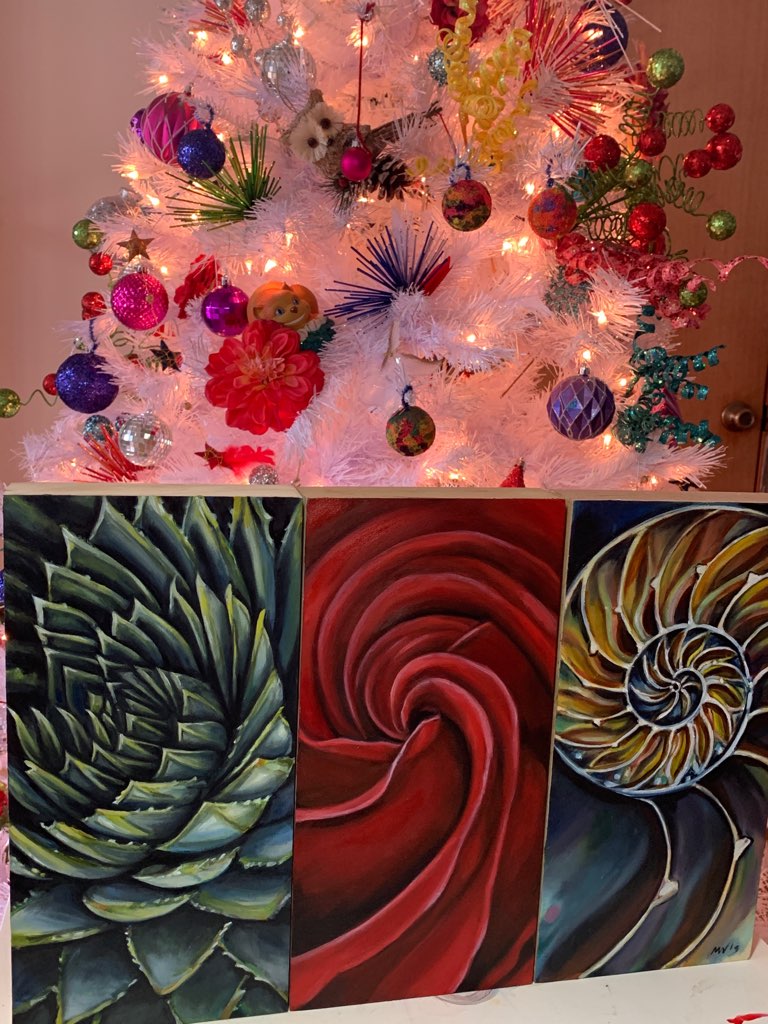 For this Christmas Michele Wortman has completed a set of three mini paintings all inspired by the beautiful geometries related to the Fibonacci sequence including Rose, Nautilus and Aloe. All three are being offered as affordable $25 signed mini archival canvas prints which are guaranteed for delivery in time for the holidays on all U.S. orders received by Dec.16. These make for a perfect fine art gift that can easily fit into small spaces. Available now at Hyperspacestudios.com/prints.
We will be doing Friday the 13th tattoo flash specials. First come first serve from 11am until 7pm Friday, December 13th. Walk-ins and cash only! Please call 904-770-7779 or stop by the shop for details!