Tattoos of the Day
12.30.19
Spanning the course of seven years, this self-produced short documentary shares the journey of Oregon based tattooer, Jeff Gogué, as he travels to Yokohama, Japan to get his back tattooed by world-renowned tattoo master, Shigenori Iwasaki (Yellowblaze). The candid behind-the-scenes travel footage, coupled with the stories of four of Jeff's own clients getting large scale tattoo work, and their perspective on the process and consequences to having such work done is sure to evoke introspection, imagination, and understanding whether you have tattoos, make tattoos, like tattoos or not.

12.29.19
Blast from the past! Hypercast Episode # 1.
Join Guy and Michele for Hypercast 1 featuring Durb Morrison and Mike Cole. In addition to being a tattooist, Durb is known for putting on one of the best attended and reputable conventions Hell City. He discusses the importance of including and encouraging tattooists to paint and draw at the shows and other projects he is involved in and how it effects the industry. Mike discusses his personal experiences working in a second medium and how it has enriched his tattoo art and beyond. Also featured in this Hypercast are questions from the audience and a brief tattoo review of audience submissions, including a submission from the Legendary and hugely influential Filip Leu. Filip's Japanese inspired large scale body work is legendary and his critique submission is sure to surprise those familiar with his work.

Shop Update
First off, we would like to thank everyone for their continued support. We have been busy during this time of the year so here is an update of the shop.
In November we added a new member to our team. Kevin will be our Shop Coordinator. Kevin will be a valuable addition to our shop with his extensive background in management. Appointments will primarily be handled by Kevin.

Cory has stayed busy with his clients and taking on various art projects. You can catch him on Twitch to watch him work on tattoos and a variety of painting projects.

Ryan has been active as well. Ryan did a guest artist in December with our friends from Black Squirrel based out of Omaha.

We had the privilege of going to the Minneapolis Tattoo Convention recently. It was a great experience overall and we are excited to attend more conventions in 2020. Stay tuned!
Our books are currently closed for January/February/March.
We will start scheduling again on March 1st.
In the meantime heck our artist profiles:
https://www.twitch.tv/redarbortatoo
https://www.instagram.com/coryclaussentattoos/
https://www.instagram.com/ryantieszen/
https://www.instagram.com/redarbortattoo/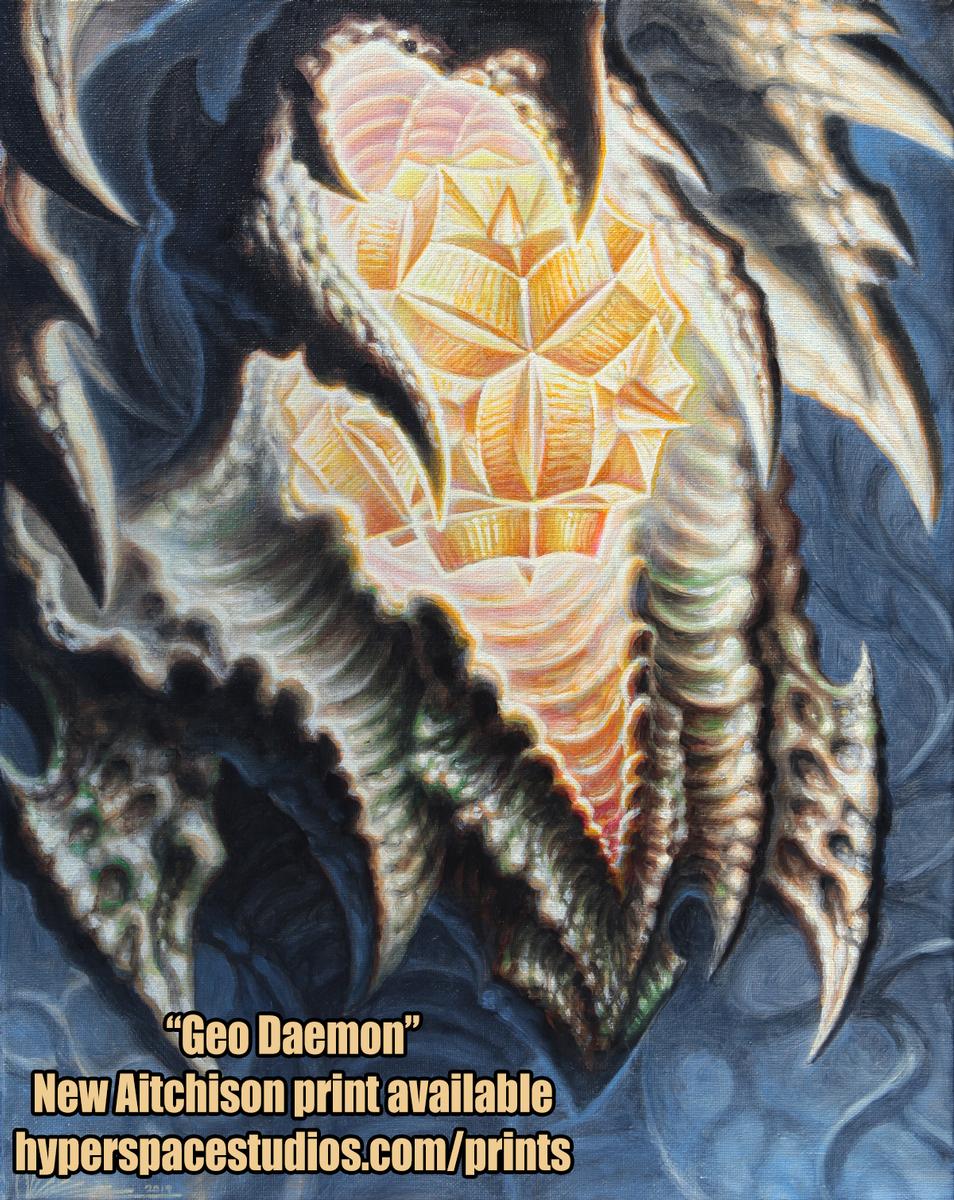 Over the holiday season things got crazy and there wasn't a chance to roll out the prints of my last major piece of 2019, Geo Daemon. The print is 12x15", signed on archival canvas, and is available stretched & framed for $150 or unframed for $50. This was an effort at combining organic and geometric elements in a novel way, and would look great hanging in your workstation. It's available now at hyperspacestudios.com/prints.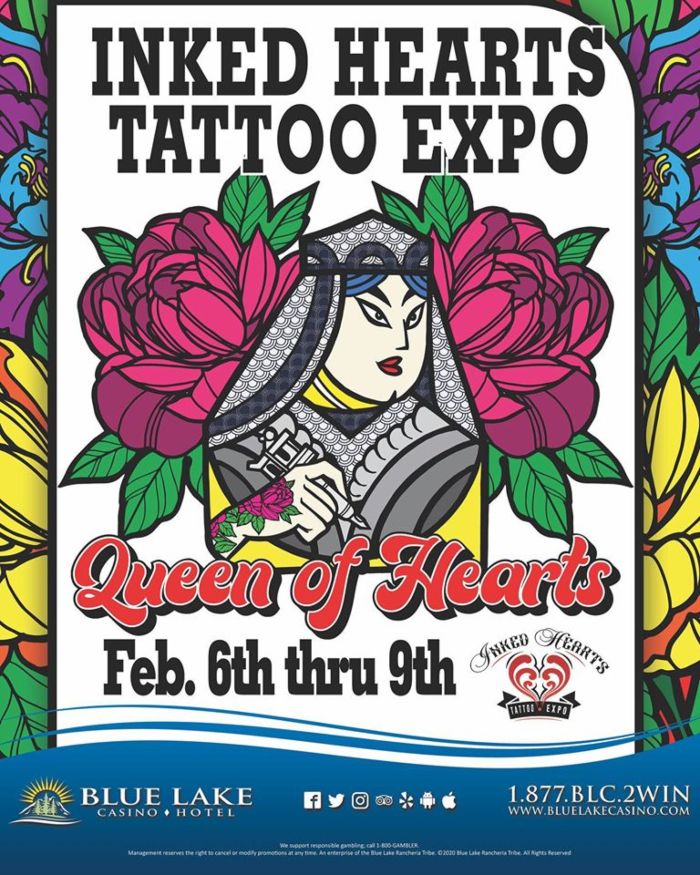 02.06-02.09
Blue Lake Casino & Hotel
777 Casino Way, Blue Lake, California 95525